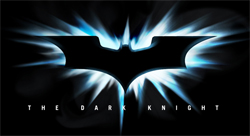 The Dark Knight hits for 5.8 million pounds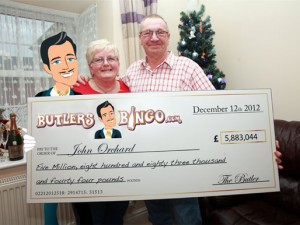 PRESS RELEASE- Microgaming, the world's largest provider of online gaming software, is delighted to announce that one very lucky online Bingo player at Butlers Bingo has won a life changing 5.88million GBP Progressive Jackpot on Microgaming's Bingo Network. £5.88million is the largest ever single pay-out for an online Bingo player.
John O, a 56 year-old from Lincolnshire, hit the Jackpot whilst playing The Dark Knight™ online video slot via the Butlers Bingo site. The Dark Knight game premiered this summer and has been a popular choice to keep jackpot enthusiasts entertained. Only two weeks ago, a Norwegian player took home 5.4million Norwegian Kroner on The Dark Knight Progressive Jackpot.
Unique in an industry that largely adopts staggered payments, Microgaming's Progressive Jackpot pays out in one single cash payment immediately, so the Butlers Bingo player has received all of the publicized £5,883,044.43, all from a 30p value spin.
John O, Butlers Bingo player, says:
I've only been a player on Butlers Bingo for a few days so I'm still in shock and I can't believe my good fortune. And all from a 30p spin! I had planned to buy my daughter a new iPad for Christmas, but now I can buy her a new house instead.
Ian O'Farrell, Promotions Manager at Broadway Gaming's powered ButlersBingo.com, adds:
We are thrilled that one of our players has won such a life changing amount. Butlers Bingo provides players with direct access to a wealth of Microgaming's exciting Casino slot games as well as superb Progressive Jackpot slots, where players have the opportunity to win big. Any one of our Bingo players could be the next instant millionaire!"
Roger Raatgever, CEO of Microgaming, comments:
Microgaming bingo provides access to the largest online Progressive Jackpot Network in the industry and it's always exciting when the jackpot is hit! This win is particularly significant for us as it's our biggest win on the Microgaming Bingo Network, which is an ideal way to end 2012. Microgaming's Bingo offering has gone from strength to strength this year with regulated market launches in Spain, Belgium and Sweden.
Microgaming offers network and stand-alone Bingo games which are flexible, customised and comprehensive. Bingo is also available via the QuickFire platform, powered by Microgaming, which delivers flexible, multi-channel Bingo content through a rapid integration platform. 2013 will bring a number of advancements to Microgaming's Bingo software, strengthening its position within the Microgaming product portfolio.
Click HERE to play with £10 FREE at Butlers Bingo – No Deposit Required