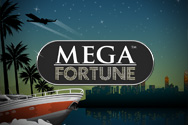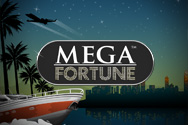 The Jackpot reaches today the 17 Million Euros and all of us are waiting for someone to win the largest jackpot ever in an online casino.
Since its launch in 2008, Mega Fortune™ has become one of the most popular games in Net Entertainment's portfolio and this is not the first time someone becomes a big millionaire with Mega Fortune. The record prize of €11,736,375 – equivalent to £10,272,600 or $15,844,900 – was won by Mega Fortune player, a 20-year old Norwegian man on September 24, 2011.
It could be you!
Right now, casino fans all over the world are playing Mega Fortune™. So take your turn to win the biggest progressive online jackpot to date on this exciting video slot that's sure to keep you entertained.
Best sites to Play Mega Fortune?
Mega Fortune™ is a progressive jackpot slot which is part of Net Entertainment's jackpot network, CLICK HERE to select the best Net Entertainment Casinos in the world.